Who is Emma?
She is our Express Mixing Machine Assistant!
Computerized state-of-the-art mixing and dispensing platform.
Precision accuracy down to a single drop.
Self cleaning & extensively tested to over 5000 applications before maintenance is required.
Featuring 12-high capacity 67oz dye canisters for a full color spectrum.
Nitrogen technology to prevent color oxidation.
Unlimited formulation capacity, software driven, easy to operate.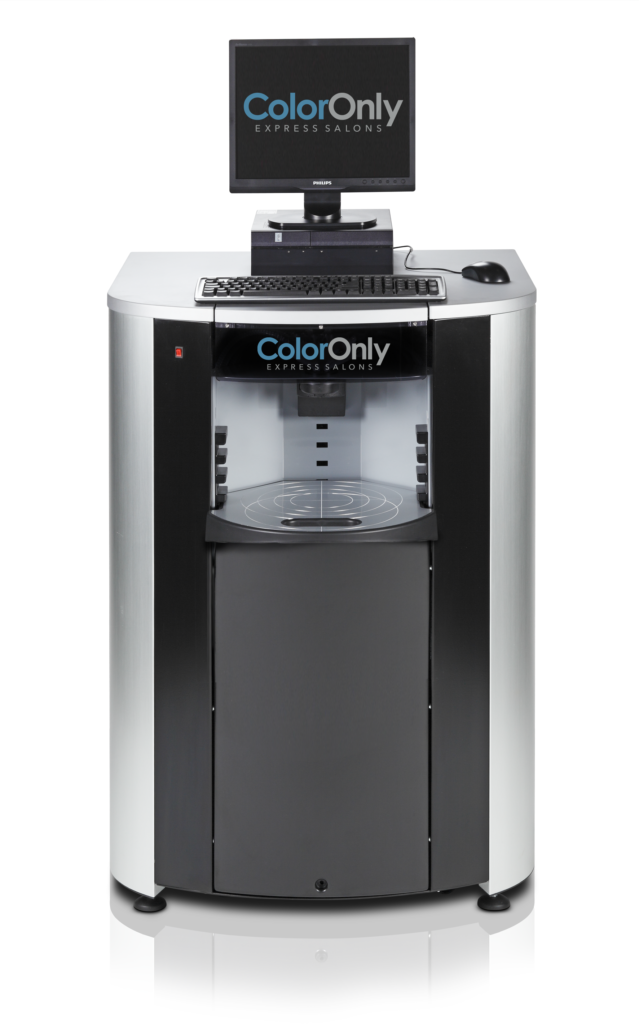 Express Color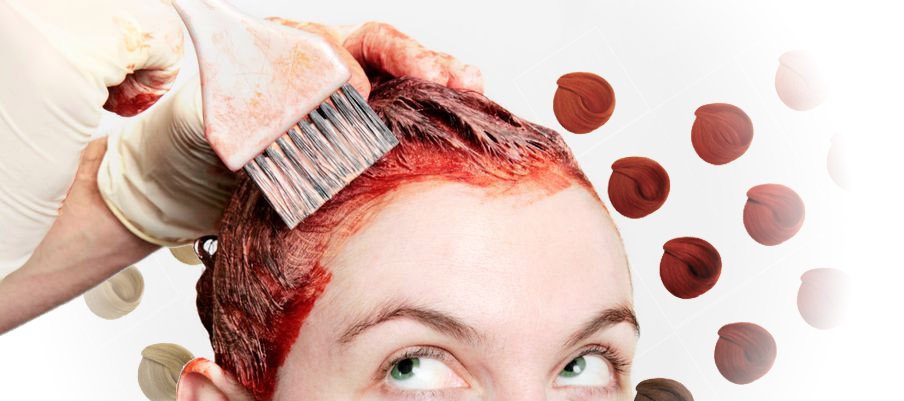 First intelligent, fast processing permanent hair dye.
Fully processes in 10 minutes with excellent grey coverage.
Multi-dimensional, vibrant results with no fading.
Over 1,000 extensively tested personalized formulations.
Keratin and Silk Infused for conditioning and shine.
Ammonia Free, Paraben Free, Cruelty Free.
Our intelligent fast processing hair dye contains smart micro-pigments that are able to deposit color only to the desired level. They penetrate the cortex and bond to the hair, and turn off after 10 minutes. This ensures that the right color is achieved, but it can't be over-processed.
Other 10 minute color lines use very aggressive accelerators. This is more damaging to the hair, and provides an artificially fast result. By letting the color process with no accelerators, a true tone shade is achieved, with better hair conditioning overall.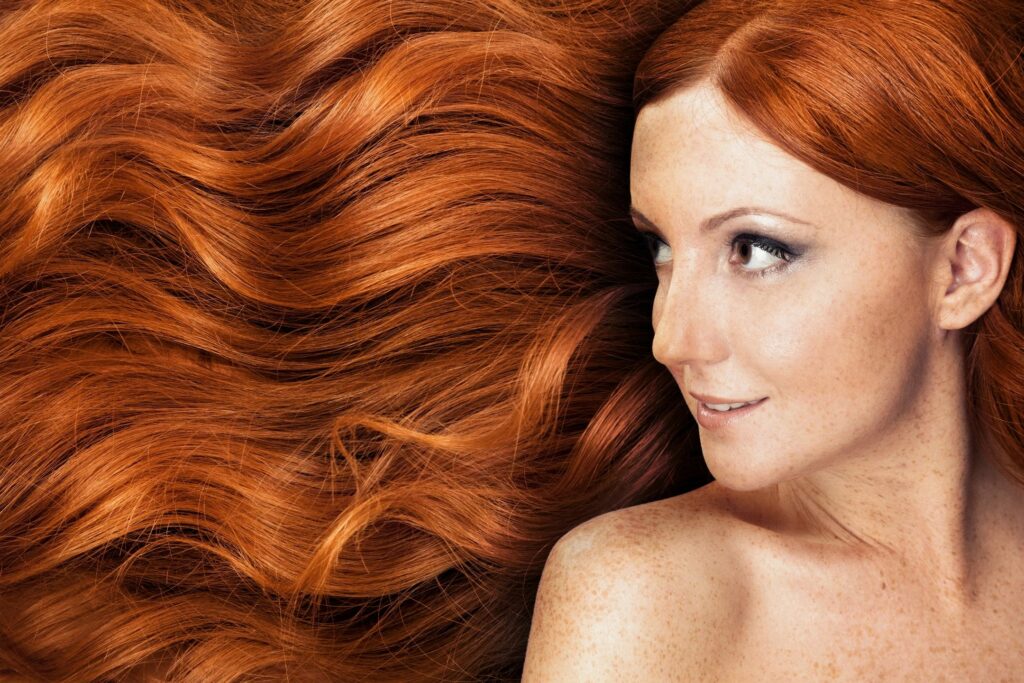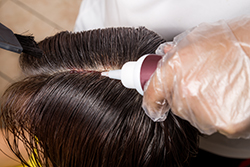 The ColorOnly formula has Keratin and Keratin amino acids . Hair is made up of the structural material, and damaged hair tends to lose this key valuable protein. ColorOnly uses Smart Keratin, which is able to locate the areas of the hair that are most damaged and bond itself to those areas.
This means that your hair is being repaired simultaneously as it is being color-treated.
This same ingredient is also present in the after-care line, to provide smart conditioning and repair on a daily basis.
ColorOnly "Plex" is built into the formula to prevent breakage and repair damaged hair. There is no need for third party additives.
Jojoba (esters) to help smooth the cuticle and fill in the remaining gaps after the color treatment.
UV filters to protect your color from fading due to sun exposure. One of the main reasons color fades is because of sun exposure. By adding UV filters to the color itself, and then in the after care products, your color will be vibrant for longer.